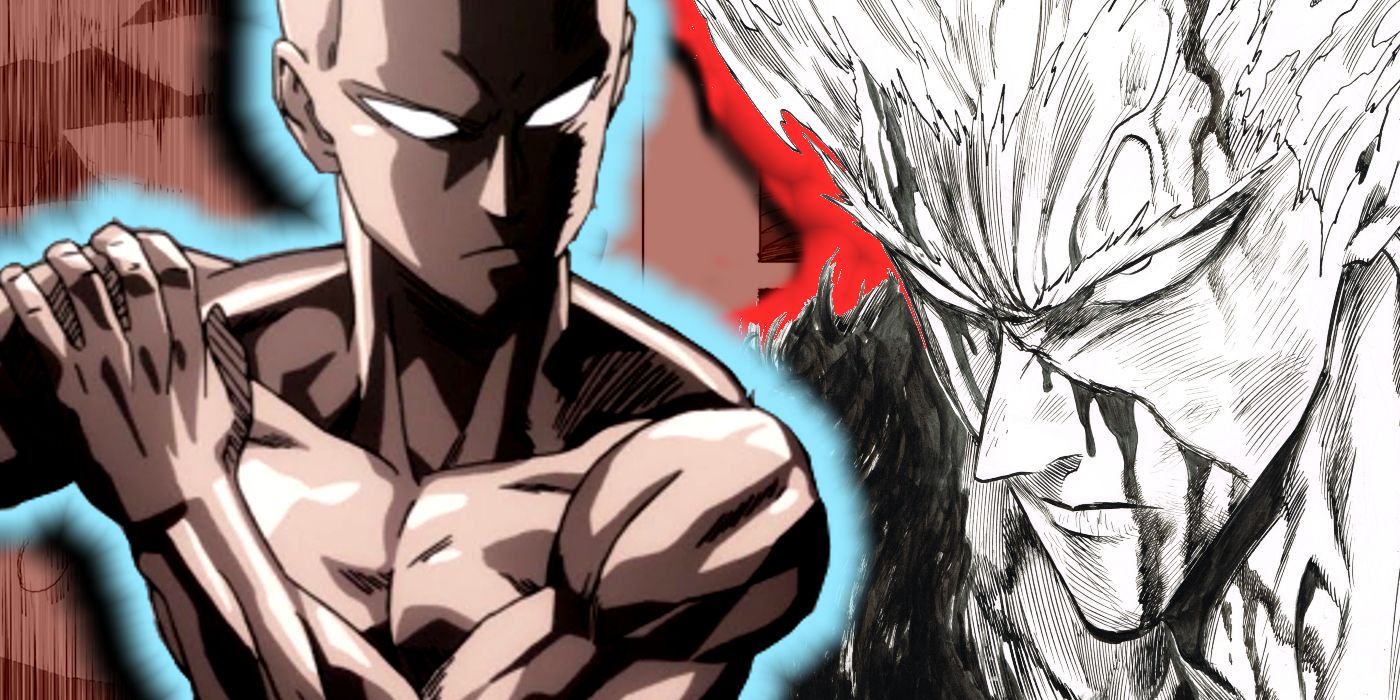 Garo Vs Saitama Ends With Many Fatalities
After many transformations, various lethal techniques, and countless punches, One-Punch Man finally puts an end to Garo and Saitama's fight.
The following contains spoilers for One-Punch Man Chapter 166, "The Awakening of the Gods," by One, Yusuke Murata, John Werry, and James Gaubatz, available in English via Viz Media.
A fight that lasts for months is not an entirely new concept in One-punch man. In fact, Garo and Metal Bat's fight against Centisennin probably lasted longer than fans would have preferred. Garo vs Saitama, however, made every other fight in the series short – especially since Garo was one of the first villains to be introduced to the series. In chapter 166, their titanic battle finally reaches its conclusion.
When Garo made his One-punch man Seven years ago, he was nothing more than an above-average villain seeking power and obtaining it through various channels and methods. He then went from being a martial artist to becoming a monster and ultimately a receiver of a God's power, undergoing multiple transformations in his attempt to become the symbol of fear. The divine power granted to him by a God allowed the Hero Hunter to copy even Saitama, giving him the ability to fight the Bald Cape head-on.
RELATED: One-Punch Man's Biggest Fight Just Got a Dragon Ball Touch
By brutally destroying Genos in front of his master, Garo was finally able to inflame Saitama's fury. Saitama used his full power and battled the Hero Hunter, prompting Blast and his companions to bring them to one of Jupiter's moons. There, Saitama unleashed a series of his Killer Moves, while Garo used a mix of his copied techniques. Garo used Blast's transfer technique to blind Saitama, a strategy that initially worked well. But as the fight progressed, Saitama was able to use these portals to his advantage and grew stronger fighting Garo, to the point of breaking his past boundaries.
One-punch manThe supposed slugfest slowly turned into a beating. Saitama continued to punch Garo while the Hero Hunter had no way to return the punches. It got to a point where Saitama even provoked his opponent to keep copying his skills, since that was the Hero Hunter's goal in the first place.
But instead of being furious, Garo realized the growing gap between them and his craving for a good fight turned to fear. He attempted to escape by hitting Saitama in the opposite direction and fleeing to Earth; however, Cap Bald caught up to him farting. After explaining how he did it, Saitama finally ended the fight by punching Garo's face from the atmosphere to the Earth's surface.
RELATED: One Piece's Biggest Remaining Questions Fans Want Answered In The Manga's Final Arc
Upon returning to Earth, the first thing Garo noticed was Tareo's prone body – but instead of running towards the boy, he ran away, believing Tareo had suffered such a fate because of him. While Tareo was the only lifeless body shown, his death is proof that normal humans cannot withstand the effects of Garo's radiation. It can be remembered that most heroes crumbled from mere exposure to him.
Even if the other heroes survive, King and the other civilians have no way to resist this energy. When Garo finally came to his senses, he asked the bald hero to copy his ability and reverse causation. In doing so, the God who granted him divine powers took him back, resulting in the Hero Hunter's death. Luckily, Saitama was able to copy the divine powers and undo all the deaths.
The fight between Garo and Saitama arguably started when Saitama first knocked Garo out of reflex. It's been years since they first met, but they didn't fight in earnest until after they eliminated all the members of the Monster Association. After many transformations, various killing techniques, and countless bluffs, the fight between the two monsters finally came to an end. The good news, however, is that Chapter 166 doesn't appear to be Garo's final moments. There is a good chance that he will finally join the heroes of One-punch man.