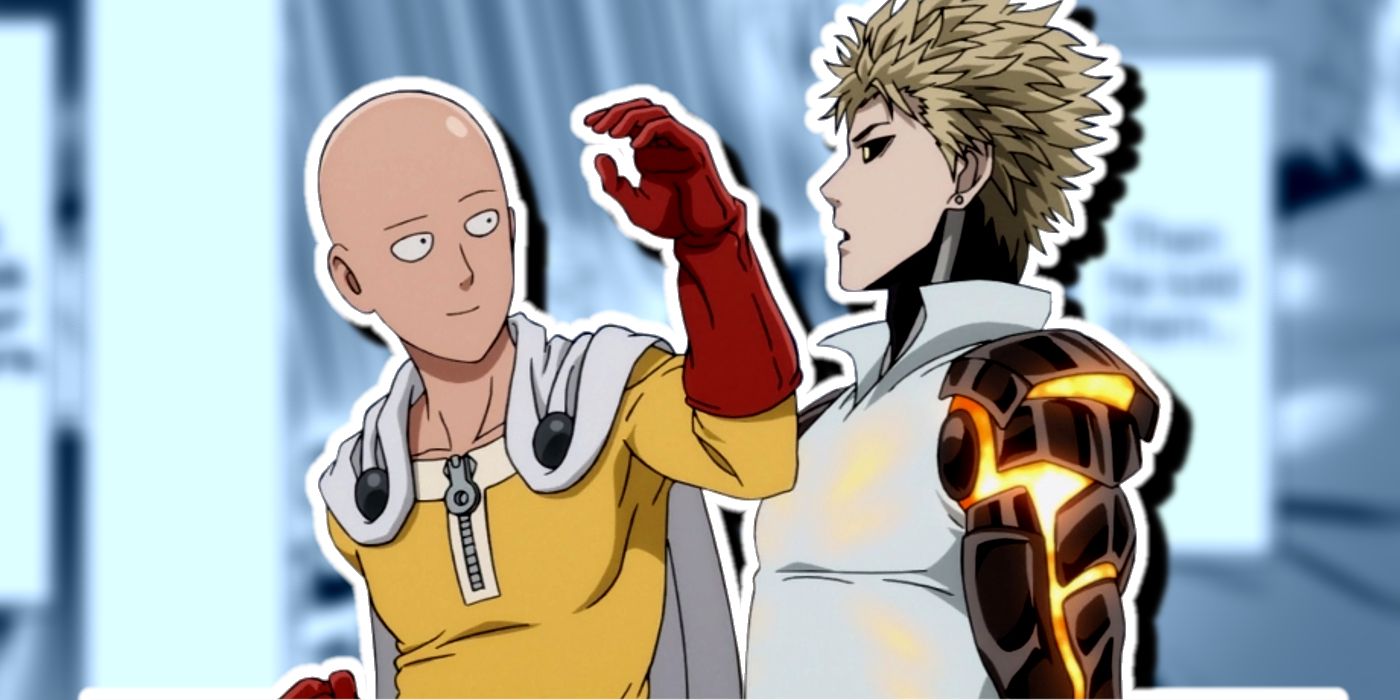 Genos' Saitama fandom now directs the plot
After witnessing his true power, Genos became Saitama's biggest fan. Now in Chapter 171, his fanboying takes the One-Punch Man plot further.
The following contains spoilers for One-Punch Man Chapter 171, "Secret Info," by One, Yusuke Murata, John Werry, and James Gaubatz, available in English via Viz Media.
One-punch manThe titular main character is unlike any other shonen manga protagonist. He mostly dons a poker face and has no motivation to rid the world of evil. All he wants is to grab the biggest sale and save a few bucks – but despite his peculiar personality, he's amassed a huge following. The stark contrast between his nonchalant demeanor and overpowered combat ability has a unique charm, and it's something his fan base can't get enough of. But no matter how large the number of Saitama following, a cyborg fanboy stands at the top.
Genos' admiration for Saitama goes way back. The two first met when a mosquito monster infested the world of One-punch man. At the time, Genos was out hunting. The monster had the misfortune to run into Saitama, who had just been on an errand. Genos first tried to protect the bald from the monster, but he ended up self-destructing. It was then that Saitama stepped in and defeated the enemy, and since then Genos has become his #1 student and supporter.
RELATED: Reincarnated as a Sword Oddly Reminiscent of Ya Boy Kongming!
Genos forgets the first teaching of his master Saitama
When Genos debuted in One-punch man, he was already a cyborg. He was strong enough to hold his own against average monsters at the time and continued to grow as both a fighter and a hero after becoming Saitama's student. No matter how strong he was, however, he seemed to have forgotten Saitama's first lesson – to keep his explanation short and concise. But in doing so, he also made a few notable characters pay attention to Saitama's existence.
Since the end of the war between the Monster Association and the Hero Association, the S-class heroes have gathered to deliberate. They shared their recent findings, including information about gods, Garo, and monsters. Since he was an S-class hero, Genos was there as well and shared how Saitama was the key to stopping God. He confidently vouched for his master and even relayed the memories he had of the future. However, the others just thought he had a few screws loose – and the fact that he talked about it for hours didn't help sell his story.
RELATED: One-Punch Man: What Is Saitama's Hero Rank After The Monster Association Arc?
The Ripples of Genos' Testimony in One-Punch Man 171
Although Genos' testimony doesn't immediately convince the other high-ranking heroes, his status still holds great significance. They don't immediately dismiss his claims, although they sound a little absurd. They try to think of a way to confirm it. Unfortunately, there is no viable way to do this, as even Saitama has no memory of these events. As such, they decide to put the conversation aside for now. As they already start talking about the gods, Genos loses interest and leaves. He tells them to contact Saitama if there is a Blast update.
While the heroes initially think Genos' story is a bit absurd, some of them have now shown interest in Saitama. Zombieman remembers what he learned about Limiters. He remembers being told about someone going through his limiter, despite losing his hair in the process. Similarly, Flashy Flash remembers his time with Saitama. He thinks Bald Cape might be a gem that needs some polishing. Most shockingly, even Sweet Mask started looking Saitama's way, while pondering his ideal hero. The only certainty for now is that One-punch manThe main character of finally gets some well-deserved traction.