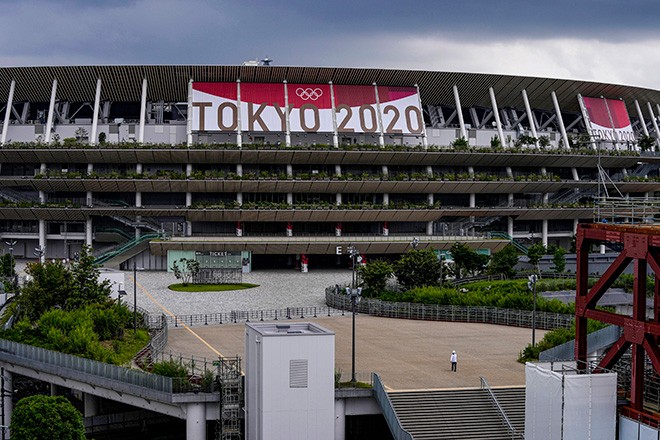 Governors of Saitama and Chiba: no Olympic fans after 9 p.m.
Basketball fans lucky enough to win a lottery to see NBA players fight for Olympic gold, including the star-studded American team, could see their precious tickets turn into worthless pieces of paper.
On June 23, Saitama Governor Motohiro Ono demanded that Tokyo Games organizers ban spectators from attending games held after 9 p.m. to prevent the spread of new coronavirus infections.
If his request is granted, superstar Kevin Durant and local hero Rui Hachimura would have to play in an empty arena.
The Saitama Super Arena in Saitama City will host many men's and women's basketball Olympics. Some of the games, including the qualifying round game between France and the United States, are scheduled to start at 9 p.m. and end at 11 p.m.
"I demand that events take place behind closed doors after 9 p.m.," Ono told a meeting of the liaison council of heads of prefectures where Olympic and Paralympic venues are located, central government and Games organizers. from Tokyo.
Pre-emergency measures to fight the virus have been extended in Saitama prefecture, located just north of Tokyo. For the prefectural capital of Saitama, all events are supposed to end at 9 p.m.
Durant and James Harden of the Brooklyn Nets, Devin Booker representing the Phoenix Suns, Portland Trail Blazers guard Damian Lillard and other NBA greats have reportedly signed up to play for Team USA at the Tokyo Olympics.
Team Japan, joined by Washington Wizards Hachimura and Toronto Raptors forward Yuta Watanabe, is scheduled to play Spain on June 26, and game time is 9 p.m.
The quarter-finals and semi-finals of the men's and women's basketball events will take place after 9 p.m.
Ono's proposed deadline may also affect games that are scheduled to start at 8 p.m. and end after 9 p.m.
Chiba Governor Toshihito Kumagai, whose prefecture will host surfing, wrestling and other Olympic events, agreed with Ono, urging organizers: "No fans after 9 p.m. unless the situation improves significantly. ".
If their demands are granted and extended, the 9 p.m. deadline could also affect 3X3 basketball games at Aomi Urban Sports Park in Tokyo's Koto ward, volleyball games at Ariake Arena in the same ward and handball matches at Yoyogi National Stadium in Tokyo's Shibuya district. among other events.
Seiko Hashimoto, head of the Tokyo Olympics organizing committee, said organizers would pay attention to the infection situation and make a decision by July 11, when pre-emergency measures are expected. be lifted.
Organizers announced on June 21 that Olympic venues could be filled to 50% capacity, with a maximum of 10,000 spectators, during the Games. Foreign spectators have already been banned from attending the Olympics.