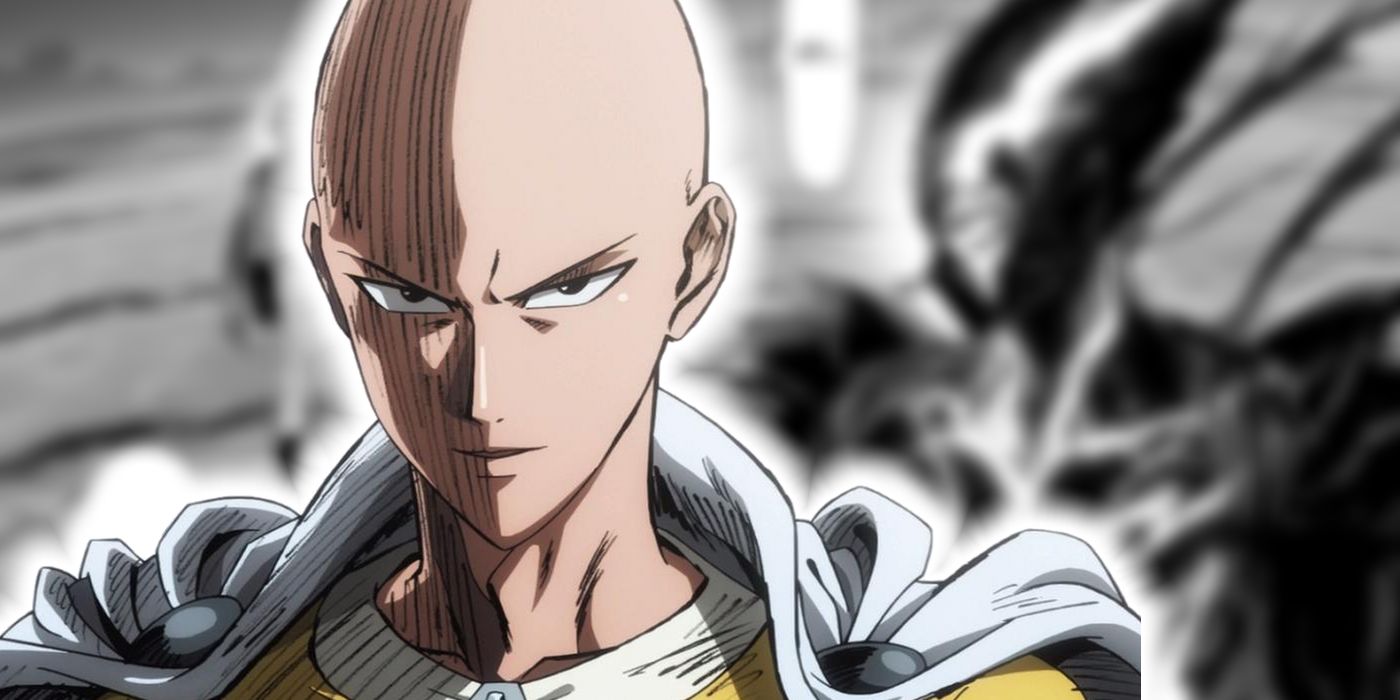 Saitama reveals surprising talent against Garo
Saitama is undeniably the strongest character in One-Punch Man, and Chapter 161 shows that he possesses more than unparalleled power.
The following contains spoilers for One-Punch Man Chapter 161, "Stronger Than a Mountain", by One, Yusuke Murata, John Werry and James Gaubatz, available in English on Viz Media.
One-punch manThe bald main character of is known for his unparalleled power, which even the strongest characters in the series recognize. He is known for defeating every opponent he faces with a single punch, including villains who could potentially destroy the entire planet. While this remains true so far, manga chapter 161 reveals an interesting hidden talent that Saitama possesses.
Recent manga developments pitted Saitama against the monstrous Garo, a match that many One-punch man fans have been waiting a long time to see. The ever-evolving hero hunter finally recognized the existence that really stands out from everyone else in terms of strength after trading a few blows, where it was also revealed that even the poker-faced hero has his emotional limit. After giving Tareo his word, Saitama now tries to defeat and save Garo at the same time.
RELATED: One-Punch Man: King Actually Has an S-Class Ability
Garo's onslaught of attacks failed to shake Saitama, but still he refused to give up. His monstrosity continued to accelerate exponentially, but he still felt far short of matching Bald Cape's immense power. As Garo went through his existential crisis, Saitama displayed his usual calm demeanor – only this time he had a few words to say to his opponent. He inquired about the Hero Hunter's end goal, citing that the latter cooperated with an S-class hero he despised, then took it further by asking Garo why he was acting like a monster. when he could be a hero.
Saitama's words managed to hit Garo where it hurt; he attempted to rebuke Saitama's claims, but the latter was able to fight back. From then on, Bald Cape continued to show his way with words, taunting Garo for unwittingly saving civilians when he intended to destroy Saitama. To make matters worse, these civilians thanked him despite his terrifying look. At the end of chapter 161, however, Saitama is seen complimenting Garo; he compared his opponent to King, stating that both have the ability to unwittingly help others.
RELATED: One-Punch Man: Garo's Best Ally Supports Him in an Unusual Way
One-punch man Saitama fans have long known that he is an emotionless man. He couldn't be fazed by the greatest dangers, and even his response to supposedly comforting situations is a straight face. Which is why it's a pleasant surprise to see the bald hero give Garo a pep talk – while mocking him at the same time. It gives his character another level of humanity, something fans can easily relate to.
Saitama and Garo's fight continues to bring surprises as One-punch man shows a surprising new side to its protagonist – a side that could potentially be the world's greatest threat. Chapter 161 once again provides a new layer of humanity to Saitama's character at Garo's expense.