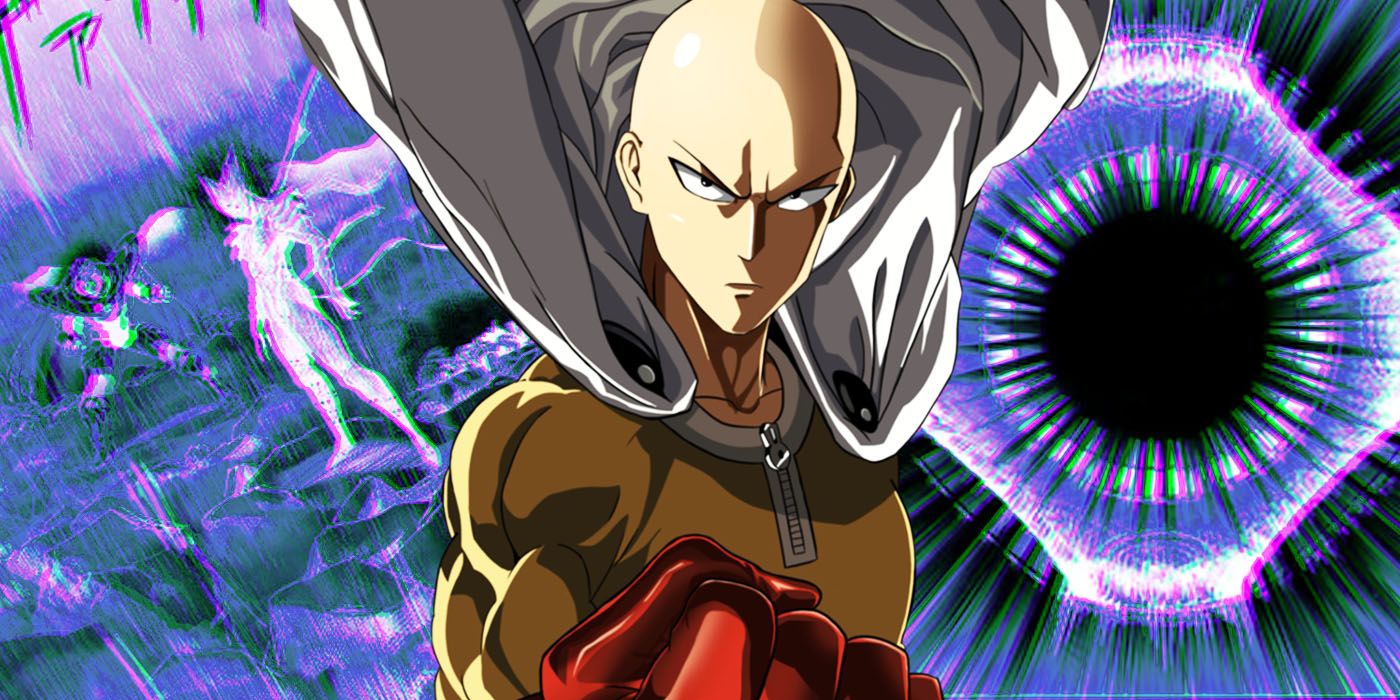 Saitama's Time Travel Technique Has A Downside
Saitama recently developed a time travel technique in One-Punch Man, but it turns out to have a serious drawback.
The following contains spoilers for One-Punch Man Chapter 167, "Dawn," by One, Yusuke Murata, John Werry, and James Gaubatz, available in English via Viz Media.
One-punch manThe titular superhero has come up with the craziest and strongest moves on the show, but his latest ones even shatter his previous records. This allows Saitama to make the impossible possible, though it turns out that this move doesn't come without its downsides as originally assumed. Chapter 167 shows exactly what happens when Saitama uses his newly learned Zero Punch technique.
Garo and Saitama may have been at each other's throats lately, but they quickly changed their attitude after the fight was over. The Hero Hunter realized the futility and recklessness of his actions and asked the bald hero a favor: to copy his abilities, granting him the power of a god without borrowing it from a single one. Saitama did and managed to subdue it before Garo perished, resulting in the conceptualization of the Bald Cape's recent and time-transcending ultimate move.
RELATED: Otherworldly Uncle Shows Realistic Version of an Isekai Otaku
After copying Garo, time immediately started to roll back for Saitama. He watched the events go through him upside down and let out a punch when he saw Garo trying to terrorize the heroes. Interestingly, his punch landed and brought the Hero Hunter back to his senses. The same blow destroyed the entire future timeline Saitama came from, which sent him back to his past body. However, he just didn't go back in time – he returned with the core of future Genos and a dangling willie.
Receiving Future Saitama's punch also left Garo hunched and defeated; he also managed to knock out his divine powers, allowing the other heroes to gang up on him. While Garo received their wrath, Saitama and Genos were talking. Saitama presented the core he was holding to Genos, stating that he had no memory of how he got it. Of course, the same was true of the torn area on his crotch. Even when Genos retrieved the Core's memories, Saitama still didn't remember the events his future self went through.
RELATED: One-Punch Man Season 3 Confirmed – Here's What Anime-Only Fans Can Expect
The fact that Saitama can't remember the feats he performed before time traveling suggests that his memory of those events only lasts for a few moments. It's still unclear whether the memories simply lie dormant in his subconscious or are gone forever. Either way, Saitama can no longer use his Zero Punch move in his current state in One-punch man.
There's also the matter of Saitama's current power level. Given that he manages to destroy the Law of Causation and return the core of future Genos to the past, it's possible that his current strength is the same as that of his future self. But the biggest disappointment of Saitama's amnesia is that it undoes all of the character development he has acquired and shown. After all, future Saitama has experienced the worst-case scenario: witnessing Genos murdered and failing to save the world.