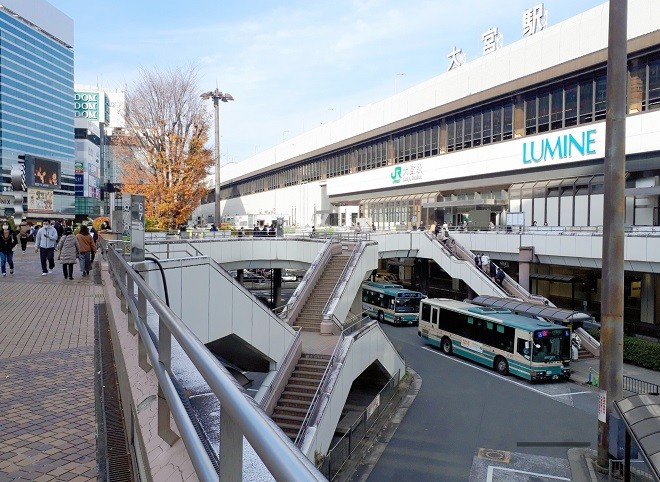 Survey: Saitama and Chiba areas rank among the best places to live
Neighborhoods in Saitama and Chiba prefectures have risen in popularity as favorite places to live for residents of the greater Tokyo metropolitan area, according to a survey.
But the Yokohama Station area in the capital of Kanagawa Prefecture remained the top spot for the fifth consecutive year in the survey conducted by Recruit Co., operator of real estate information website Suumo.
The annual survey began in 2018 and asks people aged 20 to 40 in which station neighborhoods they most want to live.
According to the 2022 ranking of the "greater Tokyo area" released on March 3, Yokohama Station was first, the Kichijoji Station area in Musashino, western Tokyo, was second, up one rank compared to last year, and the area of ​​Omiya station in Saitama, the capital. from Saitama Prefecture, ranked in the top three for the first time.
The Urawa Station area, also in Saitama City, was the fifth most popular location.
The ranking was called the "Kanto Region" edition until last year.
Ten thousand residents of Tokyo and four neighboring prefectures – Kanagawa, Saitama, Chiba and Ibaraki – responded to the online survey between January 4 and January 13.
That was 3,000 more responses than last year and improved the "accuracy of the survey," said Suumo editor Yoichi Ikemoto.
Kichijoji Station's rise to second place was its first-ever rise in the survey, while Ebisu Station in Tokyo's Shibuya district fell to fourth place after being second for four consecutive years.
The Meguro Station area in Shinagawa Ward dropped one spot to sixth place, and the area around Shinagawa Station in Minato Ward dropped two spots and ranked eighth. .
The vote ratio for Tokyo station areas was 82.7% among residents of the capital this year, down 5.7 points from 88.4% in 2018.
More respondents in Saitama and Chiba prefectures voted for station areas in their own prefectures, Ikemoto said.
The Yokohama Station area also enjoyed high support among people living outside Kanagawa Prefecture. The district ranked ninth, 10th, 12th, and seventh in popularity among residents of Tokyo, Saitama, Chiba, and Ibaraki prefectures, respectively.
Nine station districts in Saitama Prefecture ranked among the top 80.
In addition to Omiya No. 3 station, Urawa station rose from eighth place last year to fifth; Kawagoe Station was 30th; Musashi-Urawa was 57th; and Minami-Urawa placed 78th.
In Chiba Prefecture, Nagareyama Otaka-no-Mori Station in Nagareyama rose from 39th place last year to 16th this year, while Funabashi Station rose from 22nd to 15th.
These station areas showed the two largest gains for the 2022 survey.
The Nagareyama Otaka-no-Mori station area has received strong support from women in their thirties, families with young children, and dual-income families.
New shopping complexes have sprung up outside the station, rich forests have been preserved in the surrounding area and significant childcare support is available in the area, survey officials said.
"People leave their homes less often and have fewer opportunities to travel to downtown Tokyo during the coronavirus pandemic," Ikemoto said of the growing popularity of areas outside the capital. "They probably have more opportunities to re-appreciate the strengths of the neighborhoods they live in."
Ranking of the most sought-after station neighborhoods to live in
2022 Greater Tokyo Area Edition
1. Yokohama (Yokohama, Kanagawa Prefecture) [1]
2. Kichijoji (Musashino, Tokyo) [3]
3. Omiya (Saitama, Saitama Prefecture) [4]
4. Ebisu (Shibuya Ward, Tokyo) [2]
5. Urawa (Saitama, Saitama Prefecture) [8]
6. Meguro (Shinagawa Ward, Tokyo) [5]
7. Shinjuku (Shinjuku Ward, Tokyo) [7]
8. Shinagawa (Minato Ward, Tokyo) [6]
9. Ikebukuro (Toshima Ward, Tokyo) [9]
10. Kamakura (Kamakura, Kanagawa Prefecture) [12]
11. Shibuya (Shibuya Ward, Tokyo) [11]
12. Naka-Meguro (Meguro Ward, Tokyo) [10]
13. Tokyo (Chiyoda Ward, Tokyo) [13]
14. Musashi-Kosugi (Kawasaki, Kanagawa Prefecture) [14]
15. Funabashi (Funabashi, Chiba Pref.) [22]
16. Nagareyama Otaka-no-Mori (Nagareyama, Chiba Pref.) [39]
17. Saitama Shin-Toshin (Saitama, Saitama Prefecture) [15]
18. Omotesando (Minato Ward, Tokyo) [16]
19. Nakano (Nakano Ward, Tokyo) [18]
20. Kita-Senju (Adachi Ward, Tokyo) [28]
Source: Recruit Co.
In brackets: 2021 rankings
(This article was compiled from reports by Keiichiro Inoue, Shintaro Kato, and Sho Hatsumi.)