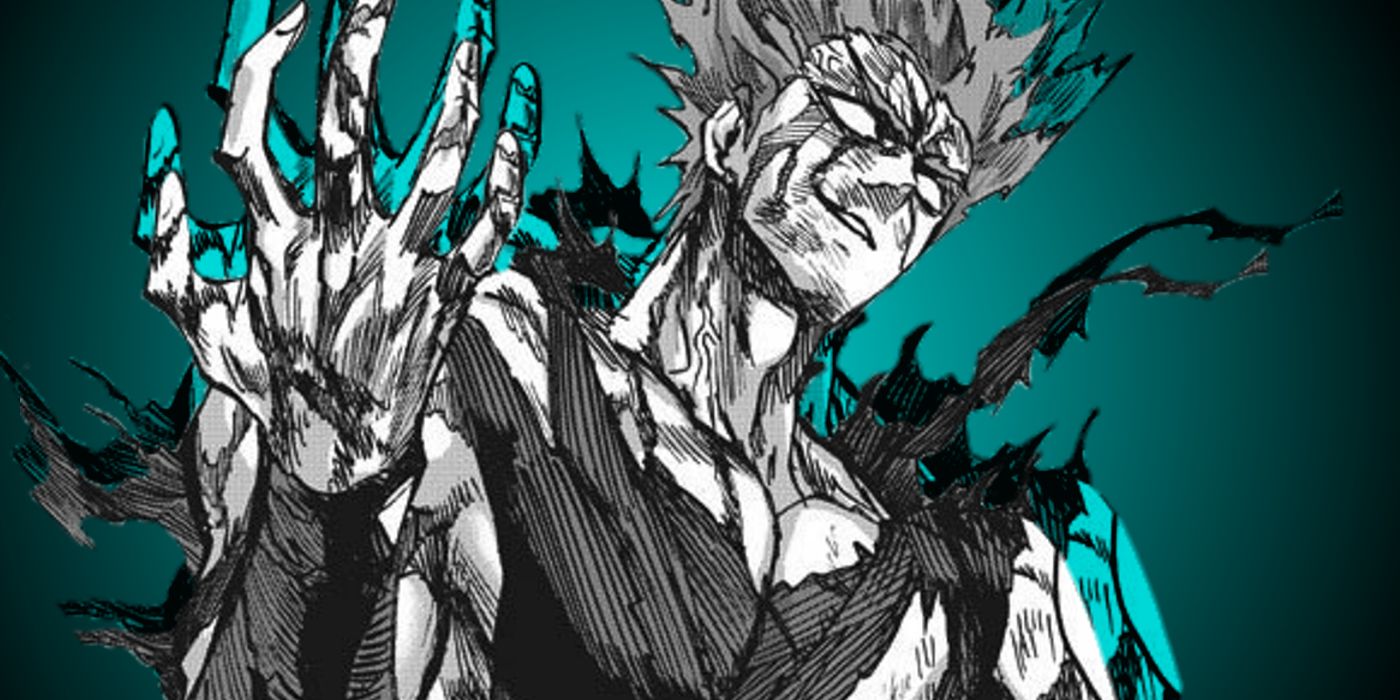 What's next for Garo after his loss to Saitama?
After being flattened out by Saitama, Garo completes his shtick as the Hero Hunter. The question now is: what's next for the One-Punch Man character?
The following contains spoilers for One-Punch Man Chapter 168, "Gains," by One, Yusuke Murata, John Werry, and James Gaubatz, available in English via Viz Media.
As one of One-punch mannotorious villains, Garo has unleashed his fair share of destruction. He leveled cities and hospitalized countless people, including famous professional heroes. The only person who has finally put an end to his mad rampage is the titular hero Saitama. A long standoff ultimately resulted in the bald hero's victory, which also marks the end of Garo's shtick as the Hero Hunter. The question now is: what One-punch man has in store for Garo next?
Saitama may have defeated Garo, but it wasn't an easy fight. Garo being able to copy his Killer Moves made the Bald Cape get serious and actually practice. The Hero Hunter was even able to unknowingly fulfill Saitama's long-held wish to fight at full strength. However, Saitama grew exponentially stronger during their fight and once again left the villain in the dust.
RELATED: One-Punch Man: Saitama Can't Remember His Time Travel Feat – But Which Characters Do?
After being defeated, Garo asked Saitama to right his wrongs, so Bald Cape copied Garo's ability and transcended time. He developed his Zero Punch move and eliminated Garo's accumulated abilities. With only his body left, Garo finally accepted defeat. The heroes ganged up on the defenseless Hero Hunter and even wanted to execute the villain for his crime; Garo only managed to escape with his life after King and Saitama voiced their opinions.
After this incident, Garo finally faced his crimes. He voiced the reasoning behind his actions, although he did not find his audience as he was only brought in for questioning regarding his dinner and dash offense. Bang once again took the fallen Hero Hunter into his custody and made sure to keep the villain under control, then revealed that he easily managed to locate his former student as Garo simply went to a training ground. that the old man had shown him. However, Garo clarified that the only reason he followed Bang was to remember his own style.
RELATED: One-Punch Man: Saitama's Strongest Attack May Have a Downside – And It Sucks
Garo believed that only Silverfang could follow him during a fight, though he was quick to relay his plan to Bang. He was already asking to face Bomb, Flash, Blast and Saitama after surpassing his master. Of course, Bang assured Garo that defeating him was no easy task, and also warned his prodigal disciple of the tough training he was going to put him through. Meanwhile, the Hero Association received Bang's resignation and a recommendation for the second generation Silverfang – who was none other than Garo.
Garo joining Bang is an important first step in his character development, as well as the first big step in finally giving up on his childhood dream. It's clear that Bang plans to properly train Garo as a disciple and successor, implying that Garo's path to becoming stronger is no longer through mere combat and imitation. He could finally absorb Bang's teachings and ultimately make them his own, which would still fulfill his desire to create his own style. Hopefully, Garo would peak quickly enough to join the fight against One-punch manis the next big bad.